Meet Emily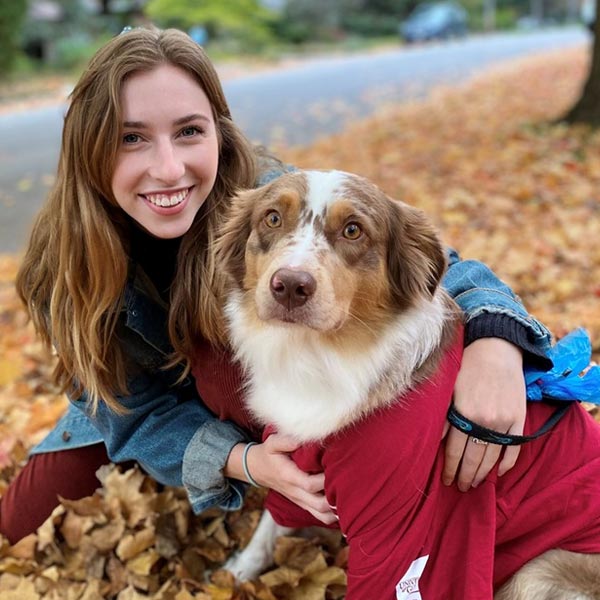 Emily, Veterinary Assistant
Emily graduated from the University of Guelph with an Honours degree in Animal Biology and a special focus on animal behaviour and welfare. Her passions lie with wildlife and all avian species and her goal is to pursue a veterinary medicine degree. She has 2 pets at home, a senior bunny named Mocha and an Australian Shepherd named Maple.

She can be found hiking or training Maple in her off hours or curled up with NK
and Mocha enjoying a good book. We are thrilled to announce that Emily is now attending the Ontario Veterinary College.  You may see her periodically at the
clinic on a Saturday shift.